Foldable Mobile Phone Holder
$7.95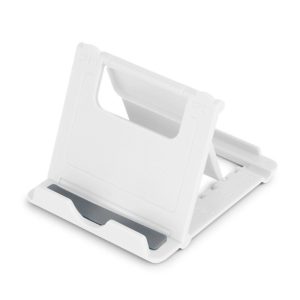 Description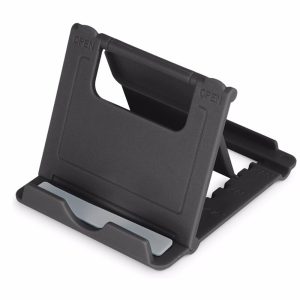 This great little mobile device holder will bring much convenience to your life when watching videos on your phone.

Convenient for home or office use… kitchen, lounge, or bedroom.
We all know how frustrating it can be when trying to watch a YouTube or Facebook video while at the same time, trying to place your phone in a vertical position?
Tired of holding your mobile phone while watching the screen?
Don't know what to do?
Lame arms, hands, and neck while trying to watch?
This is very annoying and frustrating… to put it mildly…
The perfect gift… will be appreciated by anyone.
Available in your favorite colors
Color: Black, White, Green, Pink, White
Material: Plastic
Size: 8.3cm*7.1cm*1.1cm / 3.3″*2.8″*0.5″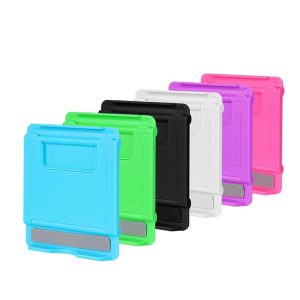 Perfect for your desk to see incoming calls and messages
Very sturdy, durable, and non-slip pads underneath to prevent slipping
Suitable for iPhone, Samsung, or any other mobile phone make.
Can be placed vertically or horizontally (can be charged in the horizontal position)
At home, you can watch your favorite videos while cooking breakfast or dinner, cleaning the dishes, or while having a meal.
Place one conveniently in selected areas of your home, then just place the device in your favorite position for your convenience.
Adjust to the perfect angle whether you're sitting, standing, or lying down.
When not in use, just fold and carry with you in your pocket or bag.
Convenient to use… remarkably stylish… lightweight and mobile… Easy to carry
You'll wonder how you survived without it all this time.
You can watch tutorials or listen to music on my phone.
Suitable for iPhone, Samsung, and all makes of mobile phones
Awesome little stand. Does not take up a lot of space, looks good, and has non slip pads on the bottom so it will not make your furniture and prevents it from sliding. A phone can stand upright or on its side, with a slot in the stand for a charging cord.
My only regret is a bought this too late.
I love the design as it lets you easily charge your phone while using the stand.
Perfect for home and office use, I might buy one for each room in my house lol
Additional information
| | |
| --- | --- |
| Weight | 75.0 lbs |
| Color | White, Pink, Blue, Black, Green |