There are absolutely amazing benefits and rewards associated with starting and operating a successful online business.
It is much more satisfying than being stuck in a 9 to 5 dead-end job if done right.
Many people however who start the journey quit after a while due to a few different reasons.
One being, that they hope to make big profits in a short time with very little work.
This mindset is due mainly to false promises made by marketers who are trying to sell their products.
The question is then, 'is it easy to make money online in your online business?
The short answer is yes and no.
Yes, if you understand and have experienced the process.
No, if you're a beginner or don't know and understand the basic and core principles.
It would also be much easier for some people who have some basic skills like marketing, graphic and web design, and social media to name a few.
This will give you a big advantage over anyone who does not possess any of these essential skills. These, however, can be learned, the most important, but yet overlooked skills, like determination and a burning desire to succeed are far more valuable.
Combine this with consistency and willingness to learn, and do whatever it takes, and you have a recipe for success. You will be much better off than the person who has all the technical skills in the world.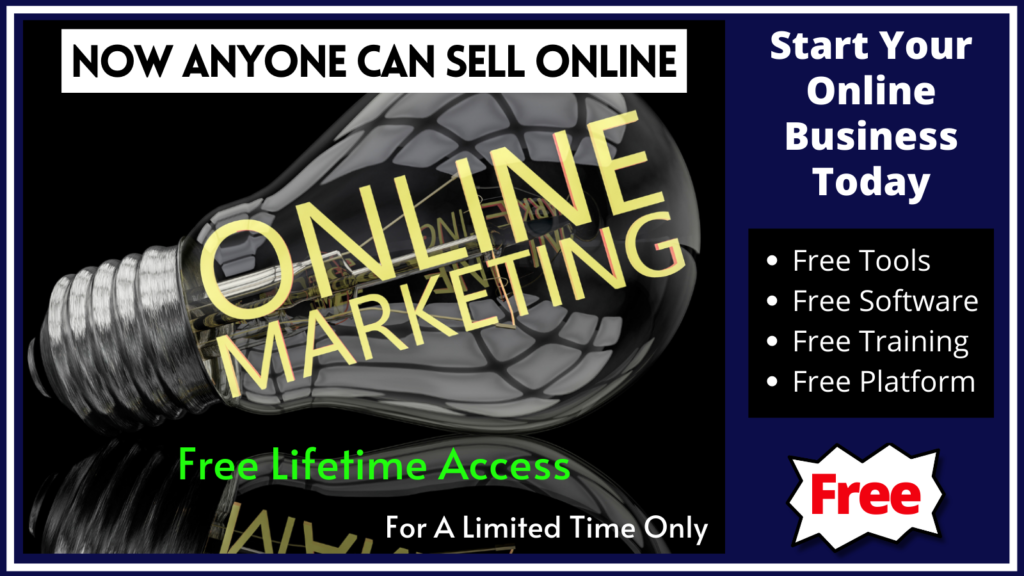 The initial work that you need to do is quite a lot, but once the setup is complete, then the work becomes much less while the profits increase.
Design &  build a website
Write content
Learn Seo basics and implement them on your web pages and blog posts
Create and publish posts for your blog
Create and edit images
Social media platform basics
Setting up profiles and pages across social platforms
Writing and publishing posts
Writing headlines and copy that convert in sales
Ad campaign creation for the different platforms
Google ads platform
Creating ads
Driving traffic to your site
Converting traffic into sales
Finding products to sell
These are just some of the skills you need to have a basic understanding of to consistently make money online.
It is however surprisingly easy to adopt these basic skills and make them your own, and in quick time too.
With consistent daily effort, you'll become reasonably competent with most aspects of digital marketing.
You should be reasonably competent in most areas within about 12 months of consistent daily effort.
This is no time to relax but rather intensify your efforts to continue learning and developing your skills as an online marketer.
This is one of the secrets to success… small consistent steps taken daily over a long period.
This, and not some guru promising you quick riches with very little work.
Once you have the skills are you then able to apply them to, virtually any niche that you choose and be successful in a very quick time.
The Benefits
Work from home
With an online business, you get to work from the comfort of your home, room, farm, or trailer.
All you need is a laptop, an internet connection and you're all set.
There is no need to worry about commuting to work or being stuck in traffic.
This also saves you a lot in traveling costs as well as the time you would have otherwise spent in preparation.
Work while traveling / vacation
Another great advantage of
having your own online business is that you can work from almost anywhere in the world.
Work while you're traveling to a location or even while on vacation.
Your business is always at your fingertips no matter where you find yourself.
Low start-up cost
Compared to the conventional brick 'n mortar business where you require a massive injection of funds just to get started.
It is actually possible to start an online business for free with zero investment (though this is not recommended)
A minimum cash outlay of a few $100 and some good training is all that is needed to get the ball rolling.
Low monthly expenses
When running a normal business the monthly running expenses like rent and wages puts enormous financial pressure on business owners.
A business on the internet, however, has got no such troubles as almost everything is digitally managed.
This on the contrary allows the owner to focus more on marketing and building the business.
No office premises or warehousing
Because everything is digital, there is no need for office or warehousing space to carry inventory.
The entire business is run on a computer, and from any location.
No staff
In the beginning, there is no real need to employ any staff.
Should you however like the assistance, then this can be outsourced to freelancers at a nominal fee.
This removes the stress of needing to deal with problem employees.
You also don't need to interview and qualify candidates for a position.
The issue of staff loyalty and commitment is now also eliminated.
Clients worldwide
With the internet, you can now reach people all over the world, in most countries, and at will.
This can be done by doing the work only once, while it becomes accessible by everyone for as long as you want.
Open 24/7
Your business is open every single day of the year and every hour of the day even while you are asleep or on vacation.
This means that you are always open for business, and you do not even have to be there.
This is a huge game-changer and gives almost anyone the opportunity to succeed.
Automated
One of the great advantages of having an online business is that you can automate the process once it is in place.
All that you then need to do is check up on your business whenever you like.
There is no need to worry about any of the stuff that is usually associated with the conventional business.
Get paid While Sleeping
There are few better sounds in the world than the sound of a beeping mobile phone with a payment notification from an online sale.
When you start making money online, then this will be a normal occurrence.
It is very exciting when you're on the receiving end of these notifications.
It should be reason enough to make the sacrifice and just start.
Passive income
As you start building your online business with a lot of hard work and effort, just remember that it is not in vain.
You should just continue and create valuable content for your site visitors, and because stay on the internet acts as your personal sales rep online.
This will continue to bring in leads and sales for many years after you've created it.